Hardly any other garment is as versatile as women's tights: a wide variety of thicknesses and materials, diverse shades and an almost endless selection of patterns - for every taste, every size and every occasion.
NOW BEGINS THE TIME FOR TIGHTS
Fine product variety as never before
camano
Die Erfolgslinie auf neuem Level
s.Oliver
Always strong, now even stronger
FUN SOCKS
NEW - we bring the FUN to Fine
OUR CAMANO FINE COLLECTION AT A GLANCE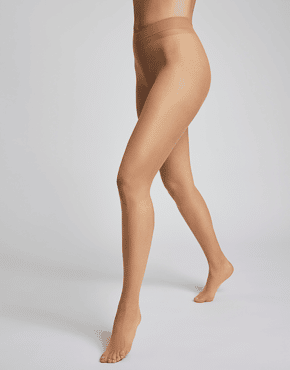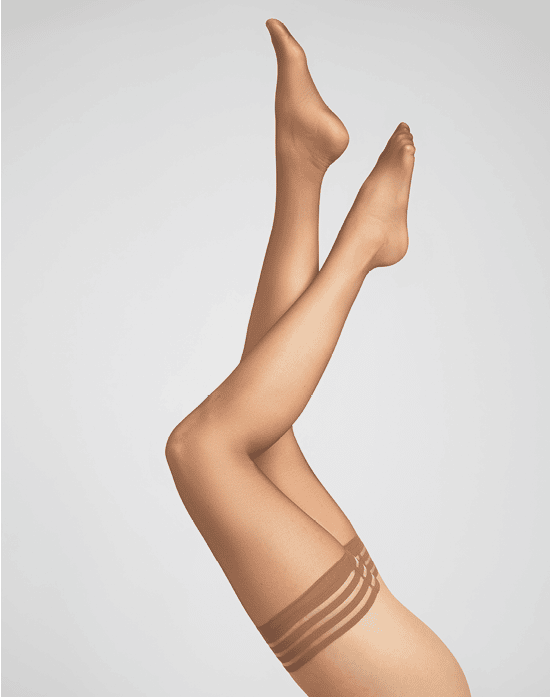 With the fine pantyhose from camano the ladies experience the incomparable "second skin effect".
second skin effect". Thanks to new skin tones, every customer will find the right color. From Alabaster to Golden to Hazel, made of extra-fine material for gossamer elegance.
Available in 10 or 20 DEN, as Tights, Stay Ups, Kneehighs or Socks.
FINE EVERYDAY: LIKE A SECOND SKIN
Fine tights make every skirt and dress an eye-catcher, opaque models are a popular every-day-piece and thermal tights warm on cold winter days. Our Fine collection offers a wide range of comfortable tights in various thicknesses and materials, diverse shades and an almost endless selection of patterns – for every taste, every size and every occasion.
FINE FASHION: FÜR JEDEN STYLE WAS DABEI!
FINE FUNCTIONAL - The MATERNITY TIGHTS, LEGGINGS aND PANTies for ALL expectant mothers
The sustainable Maternity Capsule is made of regenerated Econyl® yarn. Thanks to various knitted-in zones, the three products support the abdomen and grow with it throughout pregnancy thanks to their particularly high elasticity. A light compression in wave optics in the thigh area provides a comfortable wearing feeling. The 3D knitting technology ensures a very even stitch pattern – and an elegant appearance at all times.
Knitted-in supportive zone in the abdominal area
Light compression in the thigh for a comfortable feel
Sustainable, regenerated, Econyl® yarn
Fine Curvy - The figure flatterer for women with curves
New: The Curvy line is also represented in the fashion sector as of W23
The Curvy Fine collection from camano ensures an appearance with a wow effect. An extra-wide and pressure-free feel-good waistband, comfortable cotton gusset, underwear flat seams and elegant looks from silky-shiny to natural matte make our tights, leggings or panties indispensable for ladies with curves.
Discover all styles in the B2B portal here >>
Shaping panties
Pressure free feel good waistband
Comfortable cotton gusset
new packaging in the camano Fine line
The packaging of the camano Fine Line has also been revised. Newly designed inserts with the new camano logo and aesthetic, versatile images have a more modern and appealing look and also make the products appear more visually appealing.
All images of the fashion items are in cool black and white, while the packaging of the basic products is in color. In this way, the affiliation is recognizable at first glance.
My favorite product of the Fine collection is the tights 1138957. It has a fine Diamonds pattern, which is elegant and sexy at the same time. Modern and yet timeless, they are a super all-rounder – to the exciting miniskirt as well as to the restrained knitted dress.
THAT'S NEVER HAPPENED BEFORE!
Fun Socks tights
Fun Socks upgrades the assortment! Now there are not only funny socks, but also tights from the trendy brand. An absolute must-have this season! They not only bring color and prints into the dreary season, but are also extremely comfortable to wear.
Beautiful legs - even in winter
Tights from s.Oliver
The new tights from s.Oliver are a real eye-catcher. Nobly patterned, plain shiny or silky matt they pretty up every simple dress and put the legs perfectly in scene. But the most important thing: they are super comfortable on top.
Discover s.Oliver tights now
Discover the complete collection here
You do not have access to the B2B store yet?
Register here – for all brands and articles at one click!
---
---